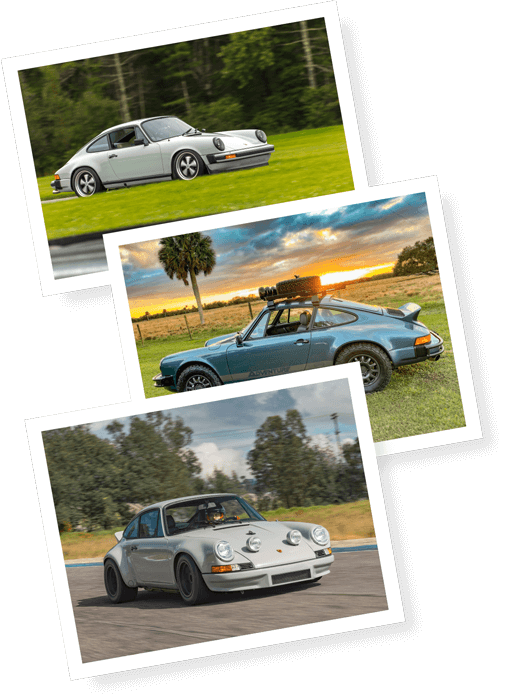 At STRAAT Automobile, it is our mission to capture the essence of the 911, while incorporating many of the enhancements in more modern vehicles. We restore and customize classic 911's to your lifestyle - building cars for the track, families, collectors, and people who love driving.
My own passion for cars began at a very early age. Eventually, my curiosity brought me to the track, where I watched drivers attack every turn at full speed. I was completely mesmerized - I knew I wanted in.
I began racing karts in my teens and later moved into open racecars. To me, the only street cars that truly captured that open race car feel, were Porsches. My first Porsche was a 964 RS America that I raced on weekends, and my first classic Porsche was a 993.
Oddly enough, it wasn't Porsche that got me interested in the restoration business, it was a 1967 Lincoln Continental. Restoring that car was a three-year ordeal, but I worked with a great shop and learned a lot. I've been restoring and collecting classic cars ever since.
Five years ago, I began to pursue my hobby in a more serious way, as the CEO of Classic Motors. I′m thrilled to bring my two passions of racing and restoration together and help others enjoy the thrill of driving their own custom vintage Porsche.
As we continue to grow and transform our company, we look forward to hearing from you. And, of course, if you're ready to embark on a project with us, it would be our pleasure to accompany you on your journey.
Here's to the open road,
Nelson Calle
Chief Executive Officer